Valle Verde Country Club was envisioned to fulfill the need of a total club where one could enjoy fresh country air embraced by an atmosphere and view of the tranquil magnificence without having to leave the city. It was incorporated on May 30, 1975, with the primary objective of providing world-class amenities and facilities to its valued members and their sponsored guests.
Conceived and developed by the Ortigas Group, its first President and Chairman of the Board was Atty. Joaquin Ramirez, Jr.. The other incorporators were Rafael Ortigas, Jr., Ramon E. Rodriguez, Miguel Campos, Manuel Escudero,Jr., Lino Castillejo, Jr., Jose Rodriguez III, Placido Adad, Mario Viel, George Scholey, Paulino Cheng, Leandro Locsin, Francisco Ortigas III, Eduardo Ortigas, and Ignacio Ortigas.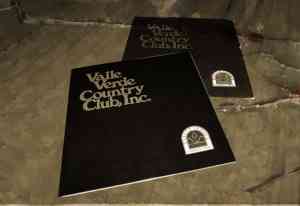 The location selected for the club made this vision a reality. A choice of 2.3 hectare lot in a highly-elevated portion of the Valle Verde Subdivision was acquired from Ortigas & Company Limited Partnership in exchange for some shares of the Club on July 14, 1975. The site commands an unhampered, breathtaking view of the Marikina Valley with the Sierra Madre as a backdrop.
The Club finally opened its doors to membership in March 1978. Not fully operational by then, its members started patronizing the Club immediately since it was the only Country Club in the Pasig area at that time.